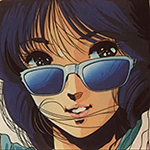 BY
mttn3
- Thu May 18, 2017 8:50 pm
- Thu May 18, 2017 8:50 pm
#739836
Hi

I'm installing these nice Seymour Duncan pickups in my Schecter and the wire colours are different so I thought it'd be wise to ask for advice about which wire goes where before I go in guns blazing.
Here's my existing (to be removed) bridge pickup in black casing: with green&white, black&bare and red wires going places.
Here's the wiring diagram for the bad boy, it looks pretty simple. For the life of me I can't find exactly the right wiring diagram but this one has the same colours going to the same things as mine so it should be a good indicator.
Here's the Seymour wires which I'm installing, looking very tidy and clean, thanks.

So my guess would be that I want to:
remove the old green&white pair and replace with the SD red&white on the [push-pull tone on the right],
remove the old black&bare pair and replace with the SD green&bare pair on the pot earth,
remove the old red wire from the pot and replace with the SD black.
What are your thoughts?

Thanks in advance!
Last edited by
mttn3
on Thu May 18, 2017 9:14 pm, edited 1 time in total.