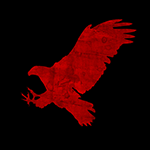 BY
Zaulkin
- Sun Jan 27, 2019 9:13 am
- Sun Jan 27, 2019 9:13 am
#815979
What are the best 'cheap' pedals you've ever had? Post your experiences in this thread. I'm thinking Eno, Nux, Donner, Mooer, etc

I'm always amazed at what is available these days, especially with the influx of cheap Chinese pedals. Some of the ones I've tried are actually really good or at least adequate - and obviously some are shite. I thought it might be cool to see which ones the forum has tried and liked, and maybe which ones to avoid.

I'm really keen on trying the Donner 'Black Devil', which is basically a Peavey 6505 preamp with optional cab sims and reverb. Would be a fantastic backup solution to keep in the gig bag if it's any good.

What cheap pedal have you tried that surprised you?