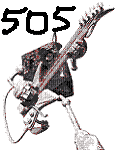 - Mon Dec 18, 2017 9:44 am
#767984
Looking to get a loadbox for running my amps into recording interface at home.
Two notes captor has caught my attention
http://www.two-notes.com/en/torpedo-captor
have had a quick go with the wall of sound speaker sim plugin and dig it, captor comes with a license and a bunch of cabs to use in it, or otherwise could just go the ir route.
Anything better than the captor in a similar price range ($400ish). Or just as good but cheaper? Have heard the suhrs are good but a bit pricier.