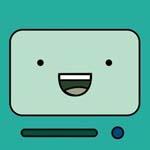 BY
dayl
- Thu Sep 21, 2017 10:14 am
- Thu Sep 21, 2017 10:14 am
#757943
Weird, I cant remember gassing for a Boss pedal. I've owned plenty in the past, but it was always a "that does what I need, is affordable and built well so I'll get it" type butter for the bread type thing. I guess thats why I dont really keep up or open the Boss threads on here... so this may have already been discussed.

That said... what an awesome looking pedal. I've been close to grabbing an Angry Charlie a few times and have had a couple Blues Drivers in the past, so this, for what seems like the first time, has produced a lil bit of Boss pedal GAS.


Rhythm & Jump. Dancing close to you.