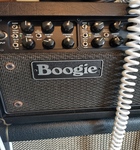 - Sat Aug 13, 2016 4:21 pm
#702194
slash-ed wrote:At the gig last Saturday I put my IRT-X in wedge position in front of me. I've never been happier with my ability to hear myself through the night.

At practice I usually just put it kind of in the corner and everyone can hear me except the drummer haha.
Bit of a dredge here. I take it when you play a gig you have a full band mix coming through the PA? Everyone mic'd up?
When playing live we've always just relied on stage volume for the instruments and just had vocals and a bit of kick/snare through the desk. It wouldn't make much sense for me to put my guitar to FOH if neither the bass or 2nd guitar is going to would it?
All rock and roll bands are on the verge of breaking up at all times.