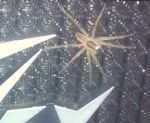 BY
JHorner
- Wed Nov 12, 2014 5:55 pm
- Wed Nov 12, 2014 5:55 pm
#613984
Hi,

Hope this is the appropriate board... I have asked google this question in a few ways, but not found any good answer.

About 20 years ago I got a Peavey 212 Chorus from a place on Queen St that had rows of second hand amps stacked high.

The 212 is still awesome, but it's time for a new amp, and that place isn't there anymore...

Can anyone recommend somewhere which stocks a lot of secondhand amps? Does any such place exist anymore?

Thanks!