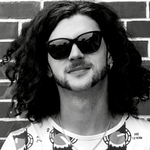 - Tue Aug 06, 2019 8:24 pm
#835476
xCaptainx wrote:a 'full vintage' spec guitar should be really fun and interesting to play. Well for me anyway, as an ignorant metal dude haha.
Then there's me with alnico 2s in the goldtop and paf copies in the dot chucking heaps of gain at them

werdna wrote:Well at least I can still make toast in the bath without anyone telling me it's unsafe.