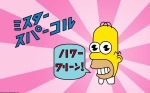 - Fri Jul 13, 2018 5:52 pm
#793379
sunburster wrote:

StrummersOfThunder wrote:

Oh im not worried so much a curious. I realise they were student level offerings compared to the fancier JM and jag, but I dont know how far that trickled down in terms of actual quality.




They feel like student guitars. I started out playing my brother's 1970 Mustang in the early 90s. Decent guitar, but as soon as I played my friend's Jaguar I never wanted to go back. The mustang felt like a toy in comparison.
That does seem to be a very common criticism of them. Oh well, hopefully its got some mojo and I can get it to play ok.
I think Its more likely I will continue to be the weakest link in the signal chain though...not the guitar!