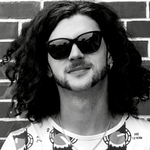 - Thu Sep 28, 2017 9:49 pm
#759003
My goldtop treats still aren't here. Urf.
Floyd for that old ibanez is on the way though.
Car parts turned up.
Slowy wrote:If I really want to receive a dose of contempt, I can get it much cheaper by trying to be funny to my ex wife.
codedog wrote:Which attenuator did you get? Will it work with the domestic grief?
Terexgeek wrote:[...] it fucks off in a pleasing manner.