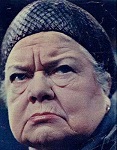 BY
werdna
- Mon Jan 14, 2019 7:15 pm
- Mon Jan 14, 2019 7:15 pm
#814322
I am looking for an amp tech who can do some work on my Randall rack system.

The work is modifications. They are well documented in the form of instructions with photographs. I'd guess it'd take 1-2 hours all up. It requires someone who is handy and careful with a soldering iron, and has some understanding of tube amps.

Clarry won't because he only does repairs, not mods.

I have a quote from someone else but it's for way more than expected.

Who would you recommend please?

Andrew.