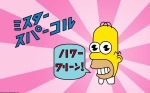 - Wed Nov 21, 2018 5:35 pm
#808903
Well... The Saga that was my amp build finally has an an ending... And what an ending !
I give you the VIBROKRAKEN!
And... It's matching 6g15 hand wired KRAKENVERB!
The amp is a 6g6 bassman clone with added bias wiggle trem, bright switch , power scaling, triode / pentode , adjustable impedance output.
It's a deeply cool amp and shoots surf out of it like a spawning jack trout does milt.
I have to say it sounds the biz with my JL telemaster loaded Avri jazzmaster 'pink'
Sings with an attenuator and a bit of clean boost. The presence knob is super useful.
Happy happy happy