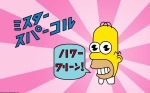 - Sun Nov 11, 2018 3:33 pm
#807853
Really a plug for Tonys (silverpistol pedals) good work.
Played a gig last night and tested out the airbrake clone he built for me.
I had a z brake light but it ran awayband his in the closet at the site of the showman so I hit up to you to build me a hulk of an attenuator.
Well I got to test it last night, and it has made the showman go from great to phenomenal.
Finally able to sneak up past 2 on the volume pot.
Now those lovely 6l6s are getting pushed a bit I'm getting a nice bit of sustain and compression, where before it was all immediate attack. 85 watts of it. Right in the face.
Was a pleasure to play through. Matches grunty the JM telemaster pickup in my pink JM well and the treble drop with the attenuator cranked is a welcome reprieve from the icey death ray...