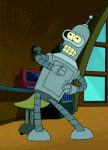 BY
bender
- Mon Oct 15, 2018 1:49 pm
- Mon Oct 15, 2018 1:49 pm
#804876
I've been looking for a way to enhance the drip on my Fender 63 Reverb Reissue for a while now and stumbled across a really cool mod on the Surf Guitar 101 forum. The cool thing about this is that it's completely external and will work on any amp that bypasses the reverb by sending it to ground (I believe this is how all the Fender Blackface amps work at least).
There are two parts to this- a resonant bump in the upper midrange to enhance the drip of the reverb (the initial attack, which has a kind of slap-echo vibe to it), and a pot that trims the level of the resonant peak.
The extra cool thing is that it's a completely passive circuit that simply plugs into the footswitch jack!
As you can see, there's sweet fanny adams to it. It's a rotary switch and a pot wired in series from the output of the reverb pan itself (before it hits the recovery circuit) to ground. I've included a foot switch so I can switch between two different reverb sounds.
The practical use of this is that I can now switch between 6 different reverb voicings, from the stock setting to bright and splashy and tame the effect a bit if it's too harsh sounding. The bonus is that, in the stock position (no capacitor), the pot acts as a reverb level trim, meaning I can set two different levels of reverb and switch between them.
My plan is to live with it like this for a while, and eventually pick my favourite capacitors and then build a smaller, tidier version.