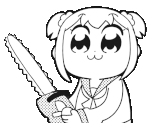 - Sat Oct 06, 2018 9:18 pm
#804052
Took delivery of a Wizard Modern Classic yesterday. These are made by AC/DC's long time (1990-2014) amp tech Rick St Pierre. This is one of the higher gain models (but not their most hi-gain offering).
It has a punchy articulation akin to Fryette, the massive 3D-ness of a SLO100, but it's unmistakably Marshall-based. It's got that "kerrang" of a good Marshall but without the harsh fizziness. I wasn't too sold on the Friedman's I've tried since they sounded too smooth and "polite", Wizard seemed to get the balance right.
Reamped from Ola Englund multitracks (drop A?):
https://www.youtube.com/watch?v=X7QXq0H6hh4
My own shitty playing (drop D):
https://soundcloud.com/godgrinder666/wi ... rn-classic
Last edited by
godgrinder
on Sun Oct 07, 2018 10:23 am, edited 1 time in total.
Soldano SLO100 | Wizard Modern Classic
Marshall 2203KK | Krank Rev 50 | Mesa Mark 2A

VHT/Fryette GP3, GPDI & 2902 | Peters FSM/Chimera
Verellen Meatsmoke | Synergy SYN1 | Lee Jackson GP-1000

Soldano 412 | Engl Pro 412 | Orange PPC412
Marshall MF400A | Krank SST412 | Mesa Thiele 112