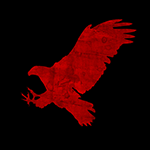 BY
Zaulkin
- Wed Sep 19, 2018 10:43 pm
- Wed Sep 19, 2018 10:43 pm
#801844
Hi guys,
I'm trying to help a friend of mine fix his Holden 50 combo, but I'm a bit of a noob when it comes to amps and tubes.
He says he had the amp serviced and it worked perfectly, but accidentally knocked out one of the tubes and it broke.
Questions:
1. Are these the right tubes? I have an ECC1, a 12AX7, and one that doesn't have any markings. There should be a fourth tube I think, but it broke.
2. What's the fourth tube that I need?
3. What order am I supposed to put them in?
I think if we just pop everything back in it should work... Any thoughts? Pics below.