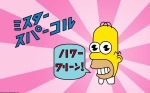 - Sat Jun 09, 2018 1:10 pm
#788369
Well I came close to selling this but im glad i didnt.
Performed some simple mods
1. Remove v1 - beefs up vibrato channel
2. Silver mica caps - unicorns arrive en masse to the triumphant squeal of dazzled narwhals
3. Tremolo disconnect switch - more gain to vibrato channel
Seated angrily in a white cabinet i though 'the abominable showmnan' was an apt name
Pairs will with the lil' texas neo which (thank god) keeps weight to an acceptable 300 tonnes.