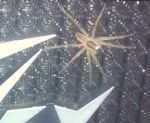 BY
JHorner
- Tue Jul 10, 2018 10:13 am
- Tue Jul 10, 2018 10:13 am
#792868
chur wrote:

Olderama wrote:

Molly wrote:
Interesting. I'll give it more thought. Anticipated I'd be buying a third party equivalent of the amp Kemper build into their powered heads.


I had one of these for my eleven rack and was plenty loud enough and didn't colour my sound
https://www.musicplanet.co.nz/electro-h ... eramp.html





Mooer baby bomb looks pretty good too in this small package size.
Would the Quilter Microblock 45 on trademe also do the trick?