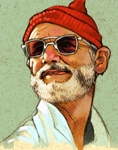 - Tue May 08, 2018 1:08 pm
#784427
jeremyb wrote:Buy opsguy's katana head, bargain at $450, and does everything you need!
lol, been there done that

had the Katana 2x12 combo and the Katana head a couple of months ago.
They are cool, but i couldn't coax a tone out of it that i liked enough to keep it without having to hook it up to my PC and mess with the software etc.
These days all i want is plug and play.
Little by little, by hook or by crook