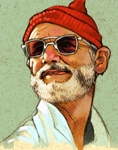 - Mon May 07, 2018 12:23 pm
#784246
hey team,
just wondering if anyone here has tried the 1W Marshall mini heads before? i am interested in the DSL1HR for example.
i like the fact is is 2 channels and has an fx loop and recording out.
my main interest is just exactly how loud is a 1W tube amp when cranked up and say running through an 8Ohm 2x12 Mesa cab with v30's?
would anyone with experience say that it would be loud enough to jam with a drummer for example? (understand clean headroom will be impossible at full volume)
the second thing is the thing i love most about playing through tube amps. the "thump" that an amp running through a good closed back cab can give you when hitting that F# power chord

I know there are a lot of factors to getting a decent "thump" and i have heard that the size of the OT has a lot to do with the low frequency reproduction and thump of an amp, even more so than the size of the bottles, be they EL34, EL84, or whats in the 1W Marshalls which i think is an ECC82 or similar, in the power section.
do you think its possible to get a decent, albeit, lower volume "thump" out of this amp? would it be possible to upgrade the tranny's and install a choke to get an even more authentic "big amp" tone/feel at lower volumes?
this is what the DSL1HR looks like inside - Here is a link to the schematic -
http://guitar-gear.ru/forum/index.php?a ... h_id=40987
Little by little, by hook or by crook