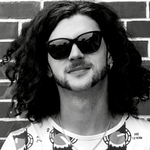 - Tue Jan 09, 2018 10:43 pm
#770126
Arright. So.
New preamp valves went into my vk212 today after it chewed one of the oldies and sounded like a wet fart on toast.
Now - fuck knows how and/or why - the amp will power up (light comes on, something hums like it usually does), however, there is no sound.
No hiss, no nothing.
There is also no light from any of the valves, and no heat in any either.
I opened it up today and couldn't find anything immediately screaming "hey I'm fried", and all the fuses were intact.
Can anyone help based off that?

Slowy wrote:If I really want to receive a dose of contempt, I can get it much cheaper by trying to be funny to my ex wife.
codedog wrote:Which attenuator did you get? Will it work with the domestic grief?
Terexgeek wrote:[...] it fucks off in a pleasing manner.