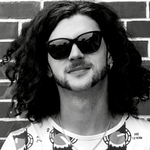 - Sun Jan 07, 2018 3:55 pm
#769899
Alrighty everyone.
Looking at a chch based amp on the tard - it is pickup only.
It is a 112 and I expect it is sub 20kg.
Pending my winning the auction (closes sat 13th), can someone on here who is chch based collect pack and send up to me in dargahole?
Obviously I'll pay the bill cuz this isn't a charity

Please and thank you.
Edit:
Bought something.
Two channels and an effects loop.
FTP.
Waiting sucks.
Last edited by
Single coil
on Thu Jan 11, 2018 6:21 pm, edited 1 time in total.
werdna wrote:Well at least I can still make toast in the bath without anyone telling me it's unsafe.