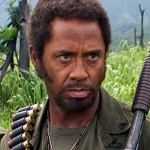 - Fri May 26, 2017 4:56 pm
#741157
I've been ampless for this year after selling my old JCM800 back to Danny. Now, my tax return is due and I want to get back in the game. My budget will be around $1k.

I'm pretty open on what to get. My only requirements are that it be fairly portable and under 20w-ish.

I've got the usuals on my watchlist... Blues Jrs, Vox AC10/15's etc. I'm open to modellers too - and I've been seeing lots of threads about this Boss Katana thing.

What should I go for?