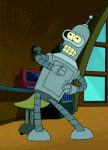 BY
bender
- Wed Feb 08, 2017 1:34 pm
- Wed Feb 08, 2017 1:34 pm
#725730
I've always liked these since the first one I tried years ago, but I've found lately that my playing style and the types of recording I'm doing don't really suit it any more. I really love it for jamming around the house, but don't want 2 acoustics.
It's a lovely beast, feels nice to play and looks great. It's solid Mahogany all over and has a lovely warm tone to it. It has a wide-ish fretboard and is set up for really easy playing. Even my 11 year old son who has only been playing guitar for about 6 months can manage it.
Soundclips:
I'm ideally looking to trade it for something of similar value, but that is a bit better suited to heavier strumming than this is. If I can't find something that lights my fire to a similar degree that this does, I'll keep it.