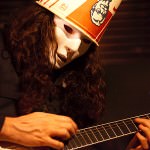 - Tue Oct 16, 2018 9:39 am
#804928
Hey guys.

Looking to dive into the world of strats. Preferably looking for a 3 x Single-coil setup with a maple fret board.
Just something about them that looks noice. So what's out there?
Last edited by
Spykerwolf
on Wed Oct 17, 2018 9:27 am, edited 2 times in total.