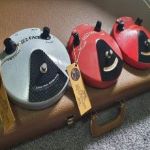 BY
mugamee
- Sun Jul 08, 2018 9:25 pm
- Sun Jul 08, 2018 9:25 pm
#792730
Preferably the blackface princeton ri...would be awesome if i could pickup locally (auckland) as well...pm me for offers and will consider it and before i head to the rockshop lol..

Edit: blackface DRRI now also considered. Can also do partial trade if anyone is interested. i have a player's grade analogman sunface with the now relatively "unobtanium" nkt275 whitedot trannies i could part with.

Thanks team.
Last edited by
mugamee
on Sun Aug 05, 2018 4:24 pm, edited 1 time in total.