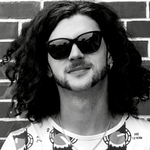 - Fri Jun 08, 2018 6:56 am
#788146
Never have I seen the urine extracted this hard.
Perhaps a better thread title would've been "WTB parts to fix old cs2"
Slowy wrote:If I really want to receive a dose of contempt, I can get it much cheaper by trying to be funny to my ex wife.
codedog wrote:Which attenuator did you get? Will it work with the domestic grief?
Terexgeek wrote:[...] it fucks off in a pleasing manner.