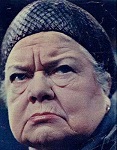 BY
werdna
- Sat Nov 11, 2017 7:17 pm
- Sat Nov 11, 2017 7:17 pm
#763921
I want either one of the following:

Volume pedal

OR

A passive device that acts as an additional volume control placed in the effects loop. It allows the guitar player to preset two volume levels (solo or rhythm) and choose between them by just stepping on the button to alter the volume. For normal playing, it reduces the signal without altering the guitar's tone. For a solo, it let's the signal fly.

Please PM.
Last edited by
werdna
on Sun Nov 12, 2017 7:41 am, edited 1 time in total.