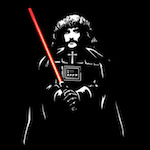 - Fri Jun 16, 2017 10:40 pm
#744539
Hmmm. I could go on at some length... There is an evolutionary tree that might help understand the different types.
First, there was the Maestro FZ-1. This is the Satisfaction fuzz. It is very primitive, with a buzzy sound and not a lot of sustain.
Then came the Mk1 Tone Bender, which Gary Hurst invented by copying the FZ-1, but trying to give it more sustain. It is an awesome circuit, and one of my favourites. Pretty nasty though - lots of gating and spitting. You have to roll back your guitar volume to play chords - it just bricks out at full. And you need a fair bit of headroom from your amp. Probably the most famous user of this is Mick Ronson. Check out the live version of Moonage Daydream. Jeff Beck and Jimmy Page also used them, but they moved on to the MkII Tone Bender - more about that later...
First though, Hurst (working for Sola Sound) briefly made a version of the Tone Bender with a two transistor circuit. Examples of these (the Sola Sound version at least) are really rare. It has become known as the Mk1.5. Which might have been an odd anomaly - but it got picked up by Vox, and essentially the same circuit was used in the Vox V828 Tone Bender, most of which were made in Italy. Biasing on the Vox versions was pretty random, so some of them sound really good, some sound fucking awful. I owned an original one for a bit, and never really got on too well with it. It is very trebly and raw sounding. Neil Young in Buffalo Springfield is a good example, and Robbie Krieger used one with The Doors quite a bit.
Another interesting thing about the Mk1.5 is that it is very close - circuit wise - to the most famous fuzz of all, the Fuzz Face. The actualities of who copied what are lost in the mists of time now, but there have been suggestions that Ivor Arbiter copied the Sola Sound layout, and basically made a cheaper version. He did have a great idea for the case though, which he based off a mic stand base. Then gave it a happy face. You all know who used that one - a certain James Marshall Hendrix. The Fuzz Face originally used germanium transistors, but Arbiter moved with the times in the late 60s and switched to silicon, which is way more reliable and less temperamental, though not as warm and fat sounding. Jimi switched too - you can hear the Ge versions on all the Experience albums, whereas Band of Gypsys is Si. His fuzzes were also modded by Roger Mayer. And importantly, Mayer helped him select fuzzes - like Vox, Arbiter were very haphazard in their builds, and lots of units were just shit. There are stories of Mayer and Hendrix going through piles of them trying to find a good one. Mayer also invented the Octavia fuzz for Jimi.
Meanwhile, back at Sola Sound... Hurst came up with another version of the Tone Bender, which went back to 3 transistors (though quite a different circuit than the MkI). Again, the aim was to increase sustain. This one was sold as the Professional MkII. Jimmy Page is the classic example - Communication Breakdown, Whole Lotta Love... those are MkII Tone Bender sounds. More refined than the MkI, but still with a lot of grit and a lot of upper mids. Totally awesome. I find they work best with an amp just on the edge of break up (same with Fuzz Faces, which probably need a little bit more help from the amp).
There was one further main advancement on the Tone Bender, and that was the MkIII. This was an even more refined sound, and added a tone control. This is probably my all time favourite fuzz circuit. There was also a MkIV - but this is essentially the same circuit in a different enclosure. In fact, there are quite a few different enclosure styles - after the ones that were explicitly labelled MkIV, Sola Sound start making them with no 'Mk' designation at all, but splashed a big Batman style FUZZ label on them. These are the ones you see most often now days - I have a couple of them. They utterly rule, but are surprisingly quiet - they barely get to unity at full crank. My guess is back in the days of NMV amps, they didn't want them running too hot, so limited the output. You can do a simple mod to bypass the last resistor to give them much more usable levels.
There are also a couple of other close cousins of the MkIII Tone Bender that are well worth checking out: the Baldwin-Burns Buzzaround and the Elka Dizzy Tone. They have a very similar circuit, but the Buzzaround is a bit crazier and more aggressive than the MkIII, and the Dizzy Tone is even more crazy than the Buzzaround. Tonewise, the Dizzy is almost like a cross between a MkI and a MkIII. It totally rules, as does the Buzzaround.
Anyway, the next major evolution happened in New York, when Mike Matthews came out with the Big Muff Pi in 1969. If you want an exhaustive history of the Big Muff see
Kit Rae's amazing website
. It is a four transistor silicon circuit, and in a way, kind of the next evolution of the Tone Bender. Interestingly, in the 1970s, Sola Sound started making Tone Benders that featured a circuit that was based off the Big Muff - sold as Jumbo and Supa Tone Benders. Like rock and roll itself, there was obviously a lot of back and forth 'borrowing' of ideas on both sides of the Atlantic.
I've probably lost you long before you got to this point... congrats if you made it this far! I could go on - there is a whole other thing with Japanese made fuzzes, which gave rise to things like the Univox Super Fuzz. But I'll leave it there for now... If you're interested, I could give some recommendations for current production fuzzes. I will say that Tony's are fucking awesome though!