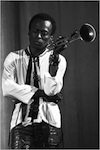 - Mon Apr 15, 2019 8:27 am
#824757
Putting some money together for a new camera, so a couple of pedals up for grabs (will put some pics up later):

Dwarfcraft Necromancer - a freaking great super fuzz with the addition of a mids switch and powerful eg section. Can do a wide range of fuzz tones but of course really nails the stoner grind thing. Amazing artwork too. Certainly needs isolated power though, as the circuit doesn't play well with others in a chain. Very tidy condition but without the original box. $180?

MXR Blue Box - a script logo reissue from the mid-90s in age appropriate condition. Missing a screw on the back and the jacks can be a little snug, but it does what it's supposed to, ie glitchy octave fuzz good times. $80?