- Sun Feb 03, 2019 12:06 pm
#816915
I'm clearing out unused stuff - you might have noticed the multiple posts

This is a random stash.
Bottom row 2 guitar leads that have let me down so ended up in the lead cemetery. One needs a new end, the other probably a simple solder.
Also bottom row 1 heavy duty cable i got in a box of random stuff. One mono end, one TRS/stereo. Labelled "Channel switching". Looks like electrical wiring (3 core? Not shielded?)
Top row: A few random patch cables and shorter leads i have no use for.
Looking for $12 to cover the courier bag.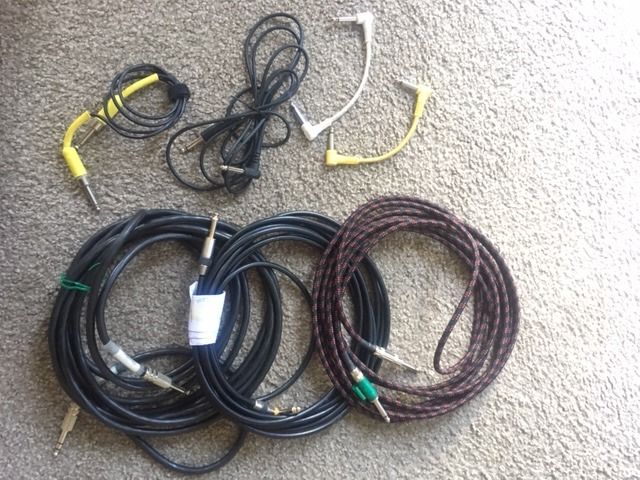 They keep telling me tone is in the fingers, but I have yet to see a "look at my fingers" thread.
Lawrence wrote: Every orchestra that comes thru here is a covers band as are most of the jazz bands...