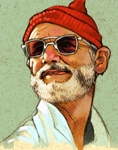 - Tue Jan 29, 2019 9:48 am
#816239
In two minds about selling this!
Excellent condition. From the very early production run. Number 87!
Those clued up know how good these CPR-1's are. Optical compression at its best.
Asking price - $250. Includes all original box and paperwork.
Last edited by
Kloppsta
on Tue Jan 29, 2019 9:59 am, edited 1 time in total.
Little by little, by hook or by crook