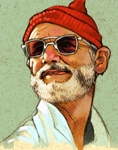 - Fri Jan 25, 2019 1:43 pm
#815798
hey team,
selling my mesa roadster 2x12 cab, in the hope that i might be able to scratch together some more change and buy either Nik's Port City (always wanted one!) or Reuben's splawn cab (if he does decide to sell. it used to be mine and ive always wanted it back in the fold)

anyway, the roadster is in good condition, aside from the rubber around the handle which has perished but is easily replaceable.
cab sounds awesome with 2 nicely played in Mesa V30's. its an 8Ohm cab.
pickup only please, im on the north shore in auckland.
these roadster cabs are essentially slightly smaller "recto" cabs. less cumbersome to move around but still have tons of bottom end punch, volume and clarity. its a tasty cab and wont be at all disappointed if it doesn't sell

$700 takes it thanks. It comes with a slip on Mesa cover.
Here's the specs -
https://www.sweetwater.com/store/detail ... adster-cab
http://mesaboogie.com/support/out-of-pr ... -cabs.html
Ill upload some pics over the weekend.
Little by little, by hook or by crook