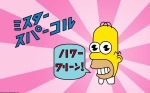 - Sat Jan 12, 2019 2:07 pm
#814021
!.
1966 fender showman blonde combo 2*10
(warehouse guitar speaker 10" drivers )
Head bought from the USA sans cab. I have an untolexed head shell I can provide.
All the blackface you could ever want and more....
-cab by live sound.
- serviced by clarry.
- trem has been changed to bias type. was asking $2300 but will take $2k
See this thread:
viewtopic.php?f=6&t=34895&start=15
2.
12 " speakers all in Excellent shape. All 8ohm
1. Orange cone vintage jbl d120f with allumin dust cap. -AVAILABLE $275
2. Eminence lil Texas neo 150w . Light. Powerful . Not yours yet but it should be. $150
3. Weber neomag 75w . Rare . Awesome . Light $175
4. Jensen c12n 50w 8 ohm $150
Custom shop jazzmaster pickups $180
3.
C[b]
atlinbread valcoda pedal trem/drive $180
[/b}
4. I currently have a few too many guitars. Potential to let go my grethch tennesee rose or possibly my 68 mustang. If trades then im interested in low watt amps.
I am in Auckland periodically or can ship things