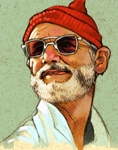 - Mon Jan 07, 2019 12:25 pm
#813513
hi team,
selling this Tascam audio interface. it is in very good condition everything works perfectly. Tascam are great and upgrading firmware and drivers. There are stable 32+64 bit Win 7 - 10 and MacOS drivers available and this unit has been flashed to run the latest firmware. it has run 100% solid on my Windows 10 64bit PC. No bugs, crashes etc.
includes printed manual,rack ears + power and usb cables.
its a nice sounding interface with quality pre's, easy to use interface (both hardware and software mixer), its flexible with lots of ins and outs and its built solid.
check out the full specs here -
https://tascam.com/us/product/us-16x08/top
paid $550 from Rubber Monkey about a year or so ago. They are now on sale there for $509.
i think a fair asking price for this would be $390 + postage (or pickup Sunnynook, Auckland) considering the smaller 4 channel version is $360.

Little by little, by hook or by crook