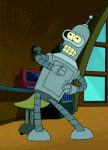 BY
bender
- Sun Jan 06, 2019 2:04 pm
- Sun Jan 06, 2019 2:04 pm
#813401
I've decided that I need to do a major gear cull/consolidation to get down to the bare essentials. This will be stage 1.
1) 1966 Fender Jaguar - This has been traded.
2) SOLD! Ryan-built Regal Rocket amp. $1500 - Will take $1350 as there's something I have my eye on.
This is mostly based on a 60s Ampeg Reverberocket with a couple of tweaks to make it a bit more useful as a gigging amp. The preamp tubes are the original 60s complement- 6SL7 and 6SN7 which are actually Octal tubes. The power section is 2x 6L6 delivering 25 watts clean- ideal for club gigs as it easily keeps up with a loud drummer. The tone stack is from a Fender brown face Deluxe and it has a switchable boost (actually a mids switch) and bright switch. The master volume is a PPIMV. This amp has easily the nicest reverb and trem I've heard in a combo amp- the reverb has a lovely drip to it and the tremolo is utterly hypnotic. While this can get some nice grit when maxed out, it really excels as a clean amp, and is great as a pedal platform. Currently running a Weber Neo-Mag speaker. Fitted with Fender tilt-back legs for extra R2-D2. I can include an attenuator for an extra $100.
Tilty:
Toobs:
3) Super Electric Dizzy Tone Fuzz - $150
"The Super Electric Dizzy Tone is a re-creation of the 60s Elka Dizzy Tone fuzz.
Similar to the Buzzaround, it has a tighter, more aggressive edge at higher Sustain settings. Built on vintage style wide pitch stripboard using the original stock circuit, it uses the same SFT352 and SFT308 germanium transistors as used in some original Dizzy Tones. It uses high quality parts throughout including Mullard tropical fish capacitors, Philips/BC electrolytics and carbon composition resistors.
The three controls for Sustain, Balance (volume) and Attack (tone) are quite interactive, and combine to provide a very versatile fuzz, capable of a wide range of fuzz and distortion sounds. It is also very low noise in operation.
This unit has a DC jack which accepts a regular 9v negative-center power supply, and can also be powered by a 9v battery. It is a positive ground circuit however, and so the power supply can not be daisy-chained with standard negative ground (most other) pedals. It will require its own isolated supply or single spot from a multi-supply."
I got this in a trade from Darth Sabbathi, the king of Fuzz. It's awesome, but I've only had it out of its box for a couple of days when I first got it. I like to keep my pedal board simple so not being able to daisy-chain it makes it a bit too much for my tiny brain to handle. Excellent condition.
4) T-Rex Møller OD/Boost - $180
This is a really great double pedal- classic TS style OD on one side and a really nice clean boost on the other. The TS side also has a blend knob and a range switch (more low end/less mid hump) for added versatility. The boost side is one of the nicest clean boosts I've heard- has a lovely sparkly presence to it. Both sides work fully independently so you can use the either on its own or stack them. Good condition- velcro on the back.
Last edited by
bender
on Sat Mar 09, 2019 10:50 am, edited 3 times in total.