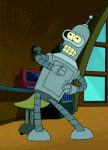 BY
bender
- Sun Jan 06, 2019 2:04 pm
- Sun Jan 06, 2019 2:04 pm
#813401
I've decided that I need to do a major gear cull/consolidation to get down to the bare essentials. This will be stage 1.
1) 1966 Fender Jaguar. $4000
This has been refinished in Fiesta Red (probably somewhere between Fiesta and Dakota Red actually). It's had an expert refret and plays like a dream- especially the silky-smooth trem! All original apart from the finish, frets, and the bridge pickup (which is actually an earlier, pre CBS jag pickup). Comes in a reproduction case that's accurate to the era. It currently has a mastery bridge fitted, but I will be keeping that so it will come with the original bridge only. It's been affectionately dubbed the "Block Lobster".
Will post some more photos later on when I get a chance.
2) Ryan-built Regal Rocket amp. $1500
This is mostly based on a 60s Ampeg Reverberocket with a couple of tweaks to make it a bit more useful as a gigging amp. The preamp tubes are the original 60s complement- 6SL7 and 6SN7 which are actually Octal tubes. The power section is 2x 6L6 delivering 25 watts clean- ideal for club gigs as it easily keeps up with a loud drummer. The tone stack is from a Fender brown face Deluxe and it has a switchable boost (actually a mids switch) and bright switch. The master volume is a PPIMV. This amp has easily the nicest reverb and trem I've heard in a combo amp- the reverb has a lovely drip to it and the tremolo is utterly hypnotic. While this can get some nice grit when maxed out, it really excels as a clean amp, and is great as a pedal platform. Currently running a Weber Neo-Mag speaker. Fitted with Fender tilt-back legs for extra R2-D2. I can include an attenuator for an extra $100.
Tilty:
Toobs: