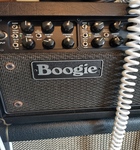 - Thu Dec 20, 2018 9:50 pm
#811875
Very nice vintage spec strat, nitro finish with Klein pickups which sound just like a strat should.
Looking to get back around what I paid which was $1100. That gets you a nice tweed hard case with it. Would trade for the right tele, MiM or US +/- cash as necessary.
Pics here:
http://imgur.com/gallery/I5gaPjH
All rock and roll bands are on the verge of breaking up at all times.