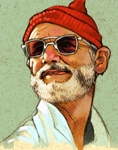 - Tue Nov 27, 2018 2:06 pm
#809641
hey team,
selling the below pedals. all in good condition and perfect working order and some are literally like new.
everything except for the DL4 and GE7 include their original boxes. ill bubble wrap the DL4 and GE7 well.
prices exclude postage - $8 tracked parcel post anywhere in NZ for the smaller pedals and $10 for the DL4 and volume pedal.
only trades i am looking for right now are: Eventide H9 core, Boss LS-2 cheers!

Barn3 OX9 - Eventide H9 controller - $100
Line 6 DL4 with power supply - $200
TrueTone Active Buffer - $60
Boss GE7 - $110
Mooer Ninety Orange phaser - $60
Joyo Voodoo Octave (awesome Fulltone Ultimate Octave clone!) - $30
TC Electronic 3RD Dimension (Boss Dimension C clone!) - $70
Mooer Pure Octave (great sounding polyphonic octaver!) - $70
Artec VPL-1 Active Volume pedal (with built in boost option!) - $90
Little by little, by hook or by crook