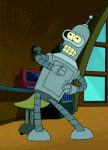 BY
bender
- Tue Nov 20, 2018 8:20 am
- Tue Nov 20, 2018 8:20 am
#808690
Thinking of selling my lovely Fender Reverb unit as I have a second standalone unit with trem built in that is a bit more convenient. Valve driven spring reverb that goes far deeper than built in amp reverb. You can go from dark and subtle to bright and drippy. Plus, it goes CLLLSSSSSSSSSSSSH when you kick it- great fun!
Comes with a 6V6 (stock) and a NOS 6K6 (the vintage correct option) and JJs for the 12ax7 and 12AT7. Perfect working order and comes with a slip cover.
Asking $750.
Last edited by
bender
on Sun Jan 27, 2019 10:10 pm, edited 1 time in total.