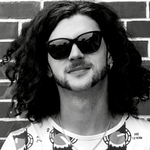 - Mon Nov 05, 2018 2:11 pm
#807216
Kinda in two minds about this one, but if someone's keen let's talk.
My pair of cricket bats - as much as I love them - see the least use of all my guitars.
They are both emg powered (dual 85s in the 6 and the P/J set in the bass), and they both have their original hard cases.
I believe they were made between 1984 and 1989.
There is a big glaring opportunity for me, and offloading these would be a great kickstart.
Message me to talk dollars if you're interested. May split them up later.
werdna wrote:Well at least I can still make toast in the bath without anyone telling me it's unsafe.