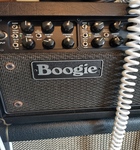 - Wed Sep 19, 2018 12:44 pm
#801760
Making way for a couple things. As the thread title says:

Pigtronix Infinity Looper with remote $400

LR Baggs Para Di $200

TRex Chameleon pedal power supply $200

I'm after a couple of speakers, preferably greenbacks but open to WHY.
All rock and roll bands are on the verge of breaking up at all times.