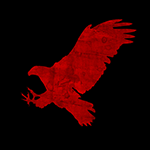 BY
Zaulkin
- Sun Sep 16, 2018 8:33 pm
- Sun Sep 16, 2018 8:33 pm
#801303
For sale:
A few things for sale:
Walrus Audio Contraband Fuzz (in box): $180
Mad Professor Electric Blue Chorus (in box): $230
Ibanez Mini 850 Fuzz: $110.
Squier Telecaster + Soft Case: $300. New Elixir strings. Can pack and ship if needed.
Diago Showman Pedalboard, used: $110
60cm x 30cm of usable pedal space.
Dimarzio Twang King Set (neck and bridge pickups for tele): $160
Dimarzio Super Distortion (strat sized, slightly aged) blade pickup: $80
Dimarzio Crunch Lab in box (F spaced): $100
Power adapter for pedals, lightly used - 9v DC, 1000MA - $15
Godlyke Powerall adapter 1700ma 9v DC: $30 - Has some marks on one side.
Ashton guitar stand: $15
Stuff I'm interested in + or - cash:
- Gator Pro-Go double electric guitar bag.
- A cheap as chips mixer (tiny 2 channel one would be fine, but it must have 2 xlr/trs outputs for speakers).
Last edited by
Zaulkin
on Thu Jun 13, 2019 2:29 pm, edited 129 times in total.