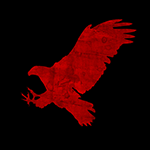 BY
Zaulkin
- Sun Sep 16, 2018 8:33 pm
- Sun Sep 16, 2018 8:33 pm
#801303
For sale:
Squier Jazz Bass: $300
Has been modded with upgraded pickups but I can't remember what they are.
Has had a hipshot tuner added to the E sting for quick drop tuning.
Thumbrest added.
Can ship at your cost if needed.
Pedals:
Boss FV500H Volume Pedal: $110
Boss DD6 Delay: $130
T Rex Alberta ii dual OD - $230
Bearfoot Sparkling yellow OD - $200
Cables:
2x planet waves guitar / instrument cables (4m long each): $45
JOYO Solderless Cable kit: $30 (the 5 cables are made up, includes spare cable and cutters).
8x Random pedalboard patch cables: $5 each.
Pickups:
2x HMV Humbuckers (Epiphone? Gold, worn look): $30
Seymour Duncan Lil' 59: $100
Small used road case: $50
Internal dimensions are roughly 40.5cm x 17cm x 28cm
Would fit a bunch of accessories or maybe a mini amp head and some extras?
Port City 2x12 vertical cabinet (black) with custom vinyl cover. Excellent condition: $1800
Stuff I'm interested in + or - cash:
- A Victory Amps RK50 head.
Last edited by
Zaulkin
on Sat Oct 12, 2019 1:29 pm, edited 189 times in total.