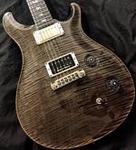 - Fri Sep 14, 2018 3:27 pm
#801042
Surplus to requirements, so these have to go.
1. PRS 57/08 pickups set
-Sold
2. Wampler Tripe Wreck
-Early version of one of the badass, tightest, thickest highest gain distortions Wampler has to offer
-It got some paint chips and missing all 4 screws
-Box included
-$130
this version:
https://www.youtube.com/watch?v=9DD9bd4p77g
3. Weber Mini Mass 25W Attenuator
sold
PM is key
NO SWAP. Cash is King.
Last edited by
faceless
on Sat Apr 20, 2019 9:26 am, edited 10 times in total.