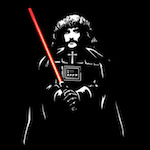 - Sun Sep 09, 2018 7:58 pm
#800322
Few bits and pieces for sale. All top notch. Free shipping on everything apart from the speakers.
1. 2x Celestion G12M greenbacks, made in England.
$300
for the pair, or $160 each. Happy to ship - cost tbc.
2. 1960s Jen Cry Baby -
$250
. Vintage Italian wah with film can inductor and cool Ducati capacitor. Total Cream tone. I sent it to
Stu Castledine
to get a fuzz buffer added and he replaced the footswitch while he was at it. He said it was one of the better film can wahs he had heard (and this is a man who has heard a LOT of wahs...). The case is well worn - looks like someone painted it red at some point, then thought better of it and painted it black again. Character, it has. Works perfectly, and sounds amazing with fuzz.
3. Silverpistol Orion -
$140
. Epic silicon fuzz from Tony. This is a prototype version with a James tone stack, which is utterly awesome in my opinion. Classic MkIII tone bender sound with a huge range of tonal options.
4. Seymour Duncan Seth Lover bridge pickup -
$100
. Excellent PAF style pickup - only selling as I got my hands on a 60s patent sticker. I nicked the cover off this to put on the vintage one, so this is uncovered.
Last edited by
Darth Sabbathi
on Sat Sep 15, 2018 5:02 pm, edited 6 times in total.