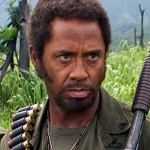 - Sun Sep 09, 2018 11:52 am
#800270
Hey all, long time no see. I'm just testing the waters here - haven't been playing electric much at all for a few years, so thinking it might be time to move on my stuff.
First off, a Radian Jazzmaster with P90 bridge, J90 neck, made by Adrian from Ash Customworks. It's a korina body, maple neck, and pickups wound by Adrian. 4 pickup combo options: treble and neck, parallel (I think) for what sounds like a neck humbucker, and an out of phase combo (again, I think) for a quacky strat-ish sound. Asking
$800
plus shipping if you want to do that. I'm in the Wellington region.
Photos below.
Also selling my amp, a Vox AC15 C1 with a Celestion Creamback. It's on TM here:
https://www.trademe.co.nz/music-instruments/instruments/guitar-bass/guitar-amps/listing-1763100143.htm?rsqid=592a10fd7afa446a8a26f5bbf8411a80
$750 buy now on there, will sell for
$650
here. Edit: SOLD.
(Photobucket doesn't want to play nice so here's one photo and a link to more in a Google Photos album)...
https://photos.app.goo.gl/4X8mFgpjqd1VNriq7
Last edited by
Pastasauce
on Tue Sep 11, 2018 11:23 am, edited 3 times in total.