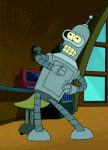 BY
bender
- Sat Sep 08, 2018 5:30 pm
- Sat Sep 08, 2018 5:30 pm
#800196
1) 1967 Fender Bandmaster Head
SOLD
Transitional period Silverface Bandmaster head, converted to 240v and thoroughly serviced by Clarry Schollum. These are actually identical to the Blackface circuit, so he left the bulk of the circuit intact. I've since had it modded with some of the more common Blackface Fender mods (all fully reversible). Mods include a bigger OT (wider bandwidth and a bit more grunt) with switchable impedance (2, 4 or 8ohms), PPIMV, a switching pot for the tremolo intensity (which gives a gain boost in the off position), switchable negative feedback (stock, half and none) which takes it from scooped blackface to almost tweed territory, and a Brownface tone stack in the normal channel for a bit of added flexibility. This thing sounds awesome. Roughly 40watts. Comes with both the blackface and original silver faceplates, and matching 1x12 baffle (correct silver face grill cloth and drip edge) if you want to put it in a combo cab or build a matching 1x12.
$1500
2) Duesenberg Mini-Humbucker Pickups.
Sold pending payment
1x Little Toaster Bridge- Ric meets Filtertron meets mini-hum. Grunty but with plenty of sparkle.
https://store.duesenberg.de/en/pickups/49/duesenberg-littletoaster-mini-humbucker?c=14
1x Single-Twin Neck - noiseless single-coil tones in a mini-humbucker package
https://store.duesenberg.de/en/pickups/51/duesenberg-singletwin-mini?c=14
These two make a great pairing- it's the same pickup combination as the Joe Walsh signature Duesenberg.
These will fit in a standard hum bucker route with no modification, but will require a slight additional bit of routing to use the tilt screw. If you don't need the pickup rings, I'd like to keep them, but happy to include them too. I'd like $100 each or that kind of trade value.
3) Super Electric Dizzy Tone Fuzz pedal
"The Super Electric Dizzy Tone is a re-creation of the 60s Elka Dizzy Tone fuzz.
Similar to the Buzzaround, it has a tighter, more aggressive edge at higher Sustain settings. Built on vintage style wide pitch stripboard using the original stock circuit, it uses the same SFT352 and SFT308 germanium transistors as used in some original Dizzy Tones. It uses high quality parts throughout including Mullard tropical fish capacitors, Philips/BC electrolytics and carbon composition resistors.
The three controls for Sustain, Balance (volume) and Attack (tone) are quite interactive, and combine to provide a very versatile fuzz, capable of a wide range of fuzz and distortion sounds. It is also very low noise in operation.
This unit has a DC jack which accepts a regular 9v negative-center power supply, and can also be powered by a 9v battery. It is a positive ground circuit however, and so the power supply can not be daisy-chained with standard negative ground (most other) pedals. It will require its own isolated supply or single spot from a multi-supply."
I got this in a trade from Darth Sabbathi, the king of Fuzz. It's awesome, but I've only had it out of its box for a couple of days when I first got it. I like to keep my pedal board simple so not being able to daisy-chain it makes it a bit too much for my tiny brain to handle. $150
4) Bearfoot FX Honey Bee Overdrive -
Sold pending payment
This is an excellent Supro flavoured dirt pedal that can do the full combo on the verge of meltdown tone. This is another fellow that has fallen by the wayside in my minimal setup. There's a fair bit of hype around these and they really do sound and behave more like an amp than a pedal. Lovely, touch sensitive overdrive. $170
5) Weber 12" Alnico speaker. 8ohms, 25watts.
Lovely sounding alternative to a Jensen P12R or P12Q. These are a great option for a Tweed Deluxe or a Princeton if you want something bigger than a 10". I reckon it'd work well in a Deluxe Reverb too. $80
6) The Death Star. Vintage JBL D120F -
No longer for sale
The ultimate Fender speaker. 8ohms and I believe they can handle upwards of 60watts. I've only ever used this with my Bandmaster and Reverberocket which both sit in the 25-40watt zone. It handled them like a champ. These things are big, grunty sparkle machines. One of my favourites. They look awesome too.
I can source a second one if you have a Twin Reverb and fancy leveling buildings.
7) Danelectro Spring King reverb pedal -
Sold pending payment
Real spring reverb in a pedal! It even CLANNNNGS when you kick it. $60
8 ) VHT Special 6 1x12 Speaker Cab- $150
Lightweight, well built 1x12. Comes with a 16Ohm special design speaker that looks like a Cylon, but I'll happily knock the price down if you take one of the other speakers too. $50 discount with JBL, $20 discount with Weber.
9) Gold HH Strat pick guard
Make an offer.
All located in Auckland. I'll happily deliver it in Auckland (within reason) if I can make it work. Otherwise pickup is in Titirangi or Grafton. Happy to ship, but would prefer pickup for the larger items.
I may also consider parting with my black 1967 Mosrite Avenger if that's of interest to anyone.
Fully open to trade offers, but I'm primarily trying to have fewer things and more $$.
Last edited by
bender
on Tue Sep 11, 2018 2:19 pm, edited 3 times in total.