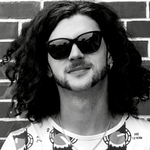 - Wed Sep 12, 2018 6:49 am
#800627
Daza152 wrote:Hey stop picking on the new old guy...wolf pack.
Nope, I'm just one person, and I'm not showing my teeth.
Daza152 wrote:why? I was engaging in the pointless [drivel?] where I was just simply asking a question I guess this is why no newbies post or start threads either add constructively or don't post you could always go and watch tv you know...?
Or they know how to google stuff.
Let the man sell his amp.
werdna wrote:Well at least I can still make toast in the bath without anyone telling me it's unsafe.