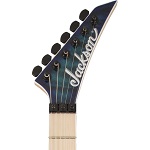 - Tue Aug 07, 2018 4:09 pm
#795950
Hi all,
Wanting to sell my Ibanez Prestige RG3550MZ (Desert Yellow). It's in great condition with everything stock, pickups are Dimarzio Tone Zone/True Velvet/Air Norton. Very light guitar, sounds amazing. This guitar was a limited model made from 2009-2014 in Japan, with all the top features such as carbon reinforced neck, gotoh tuners, edge zero trem etc.
Comes with the factory Ibanez hard case. Located in Auckland, any questions feel free to ask.
Just selling for what I bought it for last year ($1000)
Open to trades for other guitars, or amp heads. Cheers!
Last edited by
jaxman16
on Fri Sep 07, 2018 8:12 am, edited 2 times in total.