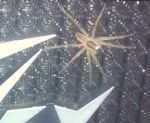 BY
JHorner
- Sun Jul 08, 2018 6:04 pm
- Sun Jul 08, 2018 6:04 pm
#792702
Turning 7 drawers of bits into 4 drawers of bits.
Anyone got a use for any of this before I chuck it in the bin?
Some skinny solid core lava cable
Pack of slinky m-steels (so bad I cut the other pack off my guitar after 5 mins)
1m midi cable
3.5mm Right Angle Mini Plug to 2.1mm Right Angle Barrel Plug pedal power cables
Random strap buttons
String cleaner gadget (totally useless)
Lone Seymour Duncan 500K audio taper pot
Boss TU80 tuner (I don't know if it works)
Knock off schaller strap locks
Genuine dunlop turn-the-pot-with-your-foot thing
Shiatty genuine Fender strap
2x XLR male/male adapter
Genuine gibson les paul guard
Switch. Goes click has 9 pins.
Homemade TS to spade cable
Last edited by
JHorner
on Sun Jul 08, 2018 8:56 pm, edited 1 time in total.